Dock Carts
Please download the dock cart brochure.
Roto-Molded Polyethylene Construction is light weight, rugged and will not deteriorate (corrode) in even the most hostile envrionments (saltwater marina).
Large capacity and strong construction will safely transport expensive payloads. Over 7 cu-ft volume will carry in excess of 300 lbs.
Its 27 inch width is highly maneuverable and easily passes through doorways, narrow dock fingers and can turn in very minimal space (end of a dock finger).
Unlike wheel barrows can be easily steered with one hand, without lifting and allowing the other hand free to carry extra items.
Built to Last – Equipped with flat free Amerityre tires.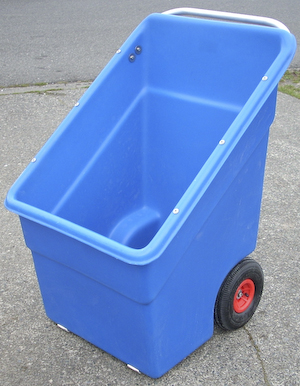 Dock cart sits very stably when not it use.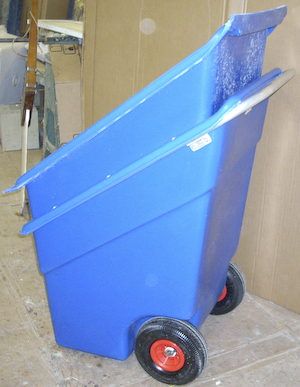 Dock carts are easily stacked